Munich, 12 July 2022 – An increasing number of companies are turning to influencers for their marketing campaigns. However, there isn't always a need to look outside the company ranks. Instead of digging deep into their budget to hire high-reach external accounts, companies can also transform employees into brand ambassadors. Corporate influencers can credibly convey important messages and add an emotional touch to campaigns. Reachbird, the influencer marketing agency founded by adesso, helps companies launch corporate influencer programmes, including training.
Nowadays, the majority of employees at many businesses are active on social media, making them obvious ambassadors to communicate the company's philosophy and values to the outside world. While some employees may only post for their friends and families, others reach a significantly wider audience than the company itself with their online presence. Employees from HR, Marketing or Sales who report on company activities or the latest products and services on their private social media accounts can become valuable brand ambassadors for their employers. Career platforms such as LinkedIn and Xing clearly show where someone works, inevitably influencing behaviour and the company's image. With this in mind, companies stand to benefit from using their own employees as corporate influencers and preparing them for this role.
However, the tasks of a corporate influencer aren't always governed by clear, in-house specifications. On the contrary: lots of posts go largely unnoticed and are published by chance. Companies should instead adopt a structured approach when it comes to corporate influencer marketing and set up an in-house programme that establishes specific social media guidelines, provides employee training on how to use various media and increases awareness of potential liability risks. The brand and employer values to be communicated play a crucial role in this regard, along with a consistent mission statement. Specialists like Reachbird provide strategic advice and conceptual planning for these points. An external partner can also provide targeted training to give employees a wider understanding of the possibilities offered by social media.
###In-house workshop for corporate influencing at adesso
The current workshop series offered by Reachbird for adesso offers an insight into what the training sessions involve. Social media professional Daniel Zoll is currently coaching 50 selected corporate influencers, the #adessovoices. Training kicked off with an in-person event, during which employees learned what sets good content apart from the bad, how to produce it, which formats and platforms are available and how to develop their own authentic content strategy. The session also covered aspects such as community management and how to handle criticism and conflicts. Following the initial event, the #adessovoices received further training to solidify their knowledge.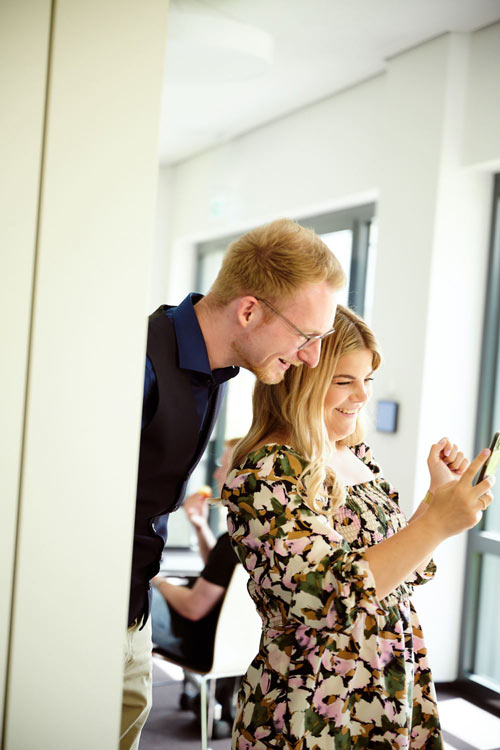 "I look forward to being an #adessovoice and giving people a look into what I get up to everyday at my job, working with my colleagues and professional issues I work on," says Lena Uersfeld, Associate Project Manager at adesso. "The workshop hosted by Daniel Zoll and Reachbird has really helped me. Thanks to his experience, sound knowledge and plenty of tips, Daniel opened my eyes to everything we can do on social media."
"Corporate influencers act as credible company ambassadors online in the social media age," says Philipp Martin, CEO and co-founder of Reachbird. "As influencers, employees can con-vey an authentic, emotional image and communicate soft factors like the company philosophy to applicants and clients. That said, corporate influencer programmes can have a wide range of goals – from positively influencing the company image and optimizing sales funnels to motivating and hiring employees. Everything is possible."
###Presscontact Reachbird AG – a part of the adesso Group Annabelle Knappe Mail: press@reachbird.io