Have you noticed that the visuals in the Instagram have changed from flawless whitened pictures to more natural photos with shadows and overexposures? Also, many bloggers have stopped shooting untouched food and drinks. Today they prefer publish not finished espresso, half of a croissant, etc. If it used to be in trend to fill the background with details as much as possible, now a bare wall, a table surface or wrinkled white bedding is the most fashionable background. The simpler – the better. Casual is in trend.
Contents
1. About the idea
Nowadays Instagram became more real. The epoch of filters and posing is gone. Less editing, more truly content. This is the motto of Instagram 2020. However, some top bloggers amazingly mix this new philosophy with some chic. Therefore, their accounts look very stylish, artistic, and at the same time casual. Therefore, I have decided to integrate the new term of this genre "casual-chic". Casual-chic is when you show the reality so true but at the same time keep the aesthetic and the style. If we talk about the poses of bloggers themselves, they are gone, because posing is also a thing of the past. The spontaneous and smeared images in motion have defeated the dead poses. This trend you could see even in fashion magazines when photographers in purpose do unsharp pictures to highlight the unique attitude of the high fashion.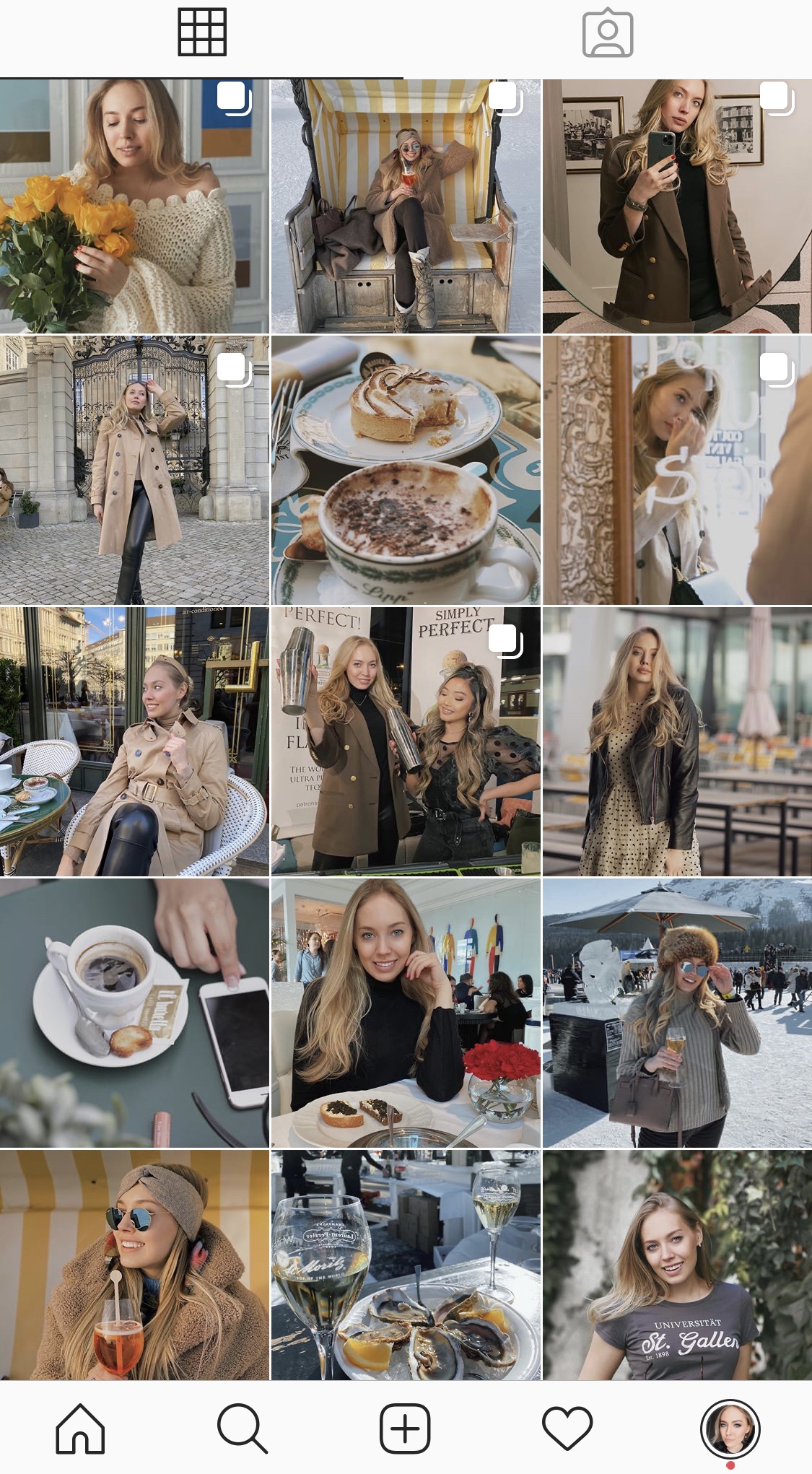 2. Your own casual chic
If you became inspired by this idea and would like to try it, here are some tips to start with casual-chic pics even not leaving an apartment: ###1. Coffee The most photogenic product. Many people see it as beautiful only if the dense milk foam forms a heart shape. Today it's already an old-school. Look at the coffee from the other side, take a sip or even finish it, leave a lipstick mark, or let the coffee drops draw their ornament on the cup. Catch sunlight and take a pic. Also, be careful, do not create too intricate compositions, and do not take pictures of the whole area of the coffee table on top. The casualness of the photo is also in the angle of taking a picture. Now you don't even have to stand up to take a photo.
###2. Food Enjoy your meal and only then share the world what you ate. Some find it disgusting. That's true, not every meal looks attractive when it is already touched. Therefore, here are some ideas which meals look better finished or just started:
any sea-food shells
pouched egg on any kind of toast
any pastry
spaghetti with souse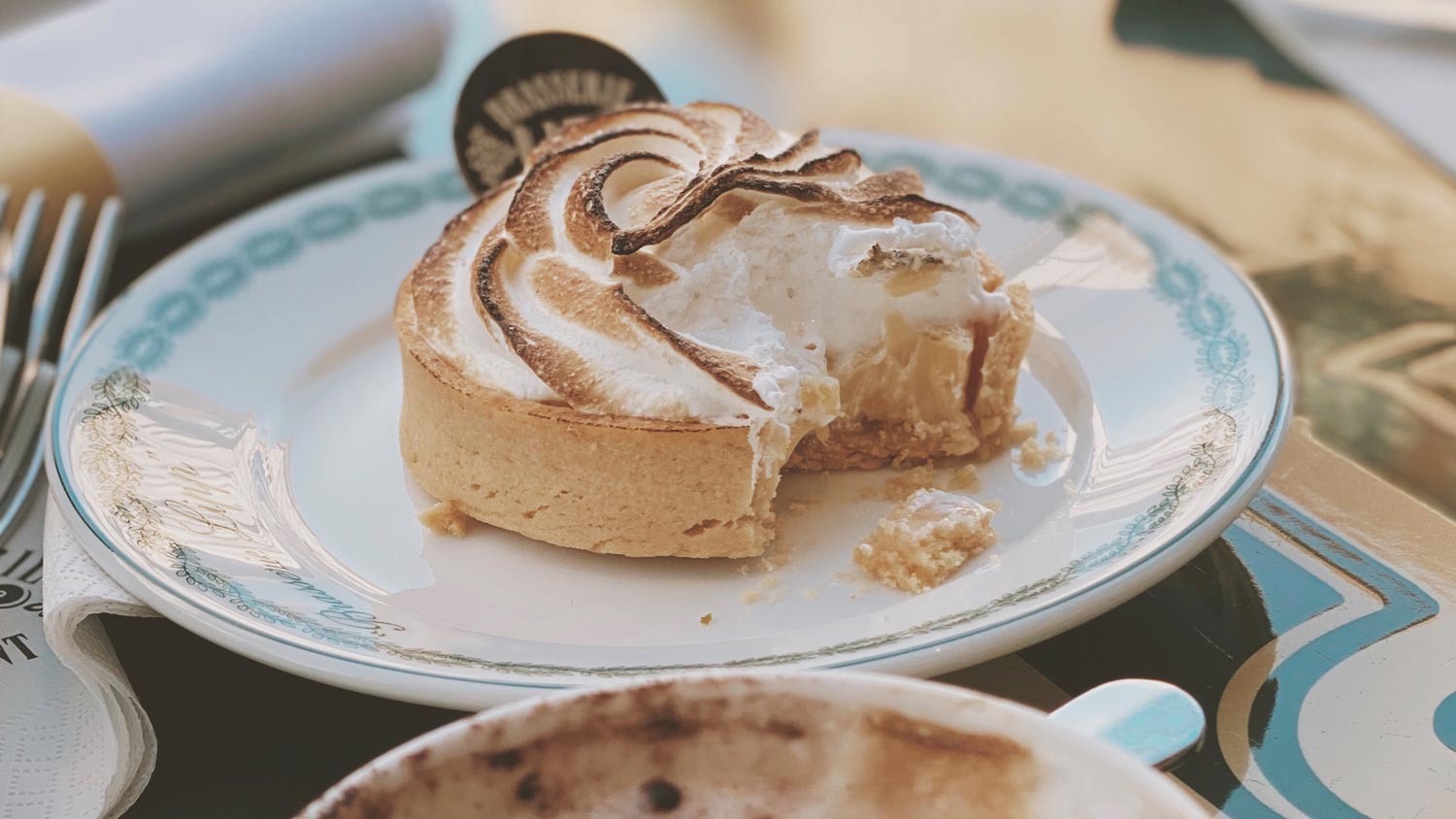 You could find your own combinations, just be open to experiments!
###3. Books If you read books, it could be a creative and unusual way to share the books you read with your audience. Integrate the book with some other subjects in your apartment: a cozy cup of tea, flowers, a glass of wine, bath foam, or just wear vintage jewelry on your hands and make a pic while turning the page of the book. Believe me, it will be even more artistic if you would integrate the sunlight through the jalousie or play with the sunlight through the curtains.
###4. Selfies Yes, they are back! Did you realize that it was a moment when selfies became only a story-content and not good enough for the main Instagram feed? Now it's over. Do selfies again. But remember, the casual – the better. If you want to make it chic enough, you could find a vintage mirror frame or some art on the background.
###5. Closet and interior items Closet and interior items could bring some right colors and shapes in your main feed. Play with textures of your interior (furniture, floor, carpets) and the closet items (shoes, bags, and other accessories). If you are not a fashionista, then you could do the same things with home decor like flowers, candles, nice tableware and etc. The idea is to show things surround you, but make them matching together. Don't forget to play with light. The sunset light, for example, is a key for such kind of pics.
3. How to edit pictures
How to edit picture to make them more casual but still chic?
First of all, choose which feeds you like more: dark or bright? Some dark casual pictures look more elegant. So, if you prefer to keep the mysterious darkness, I would recommend you reduce exposure to -2 or -3 points out of a 10-point scale. If you want to keep your feed relative bright, do not touch exposure at all, cause the second editing step would make it anyway brighter. Secondly, reduce the contrast. It would make any picture extremely natural. Less contrast also gives more brightness. So here you could play a bit with exposure and contrast tools to find your perfect light balance. Thirdly, if you are going to use any filters, reduce their efficiency to +2 or maximum +3 points out of a 10-point scale. Hence, you would bring some interesting colors to the picture, but it would still stay natural and casual enough. Too many filters give a fake touch to any picture.
Finally, if you notice some shades-disbalance between some pictures in your feed, you could use some tints or split tone function in VSCO App. But again, no more than +2 or +3 points out of 10-point scale. From my experience, some green tint gives a vintage touch. But if you have so much blue sky in your feed, then use the blue tint or reduce some temperature from the photo which has a lack of blue color. By the way, saving the last version of the edited pictures in the VSCO app, you could have a preview of your Instagram feed.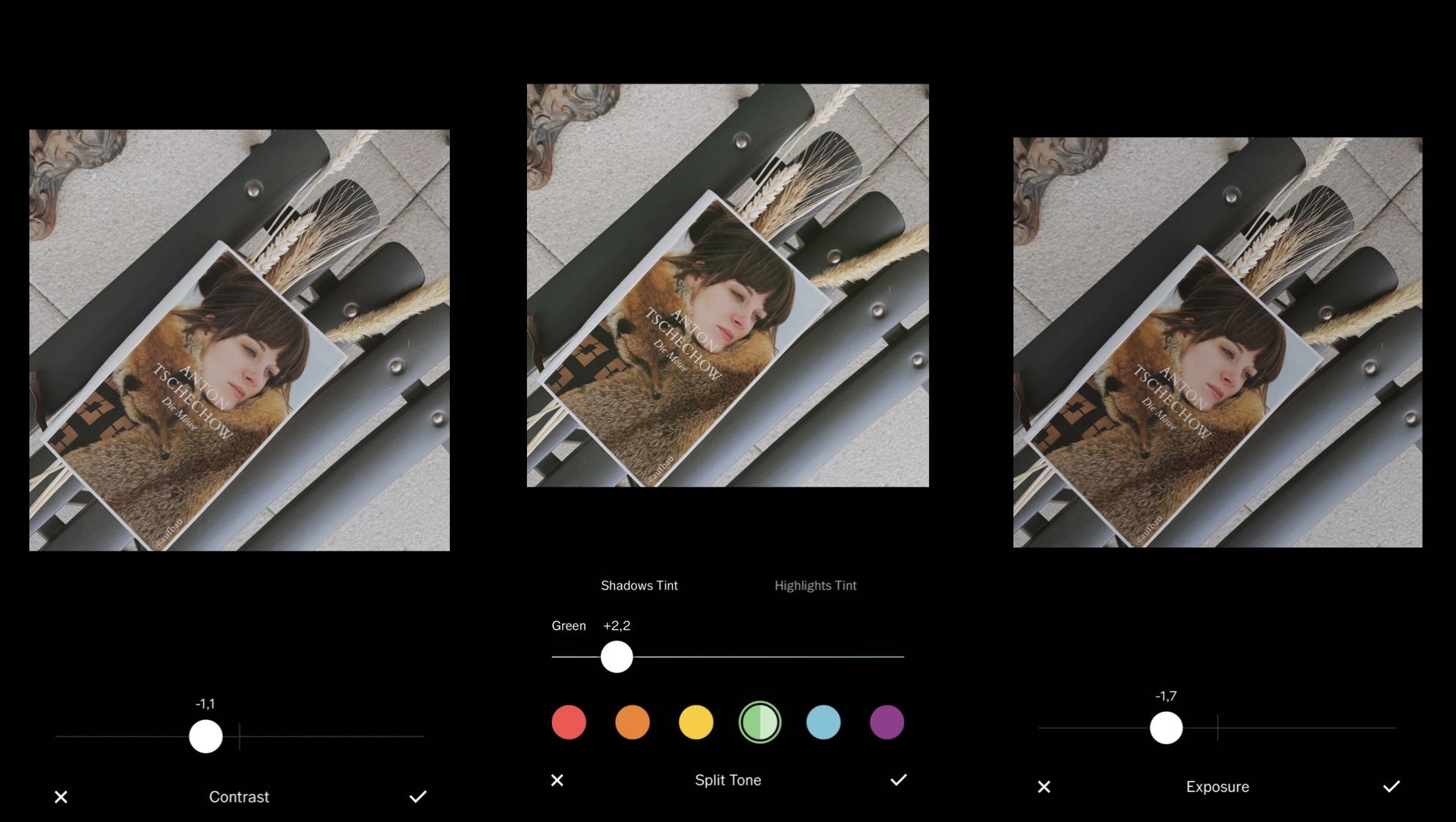 Last but not the least, don't forget, that the best editing tool is the real light. I found out that the best chic pictures are made with the sunset light. Instead of fake effects, use jalousie or curtains.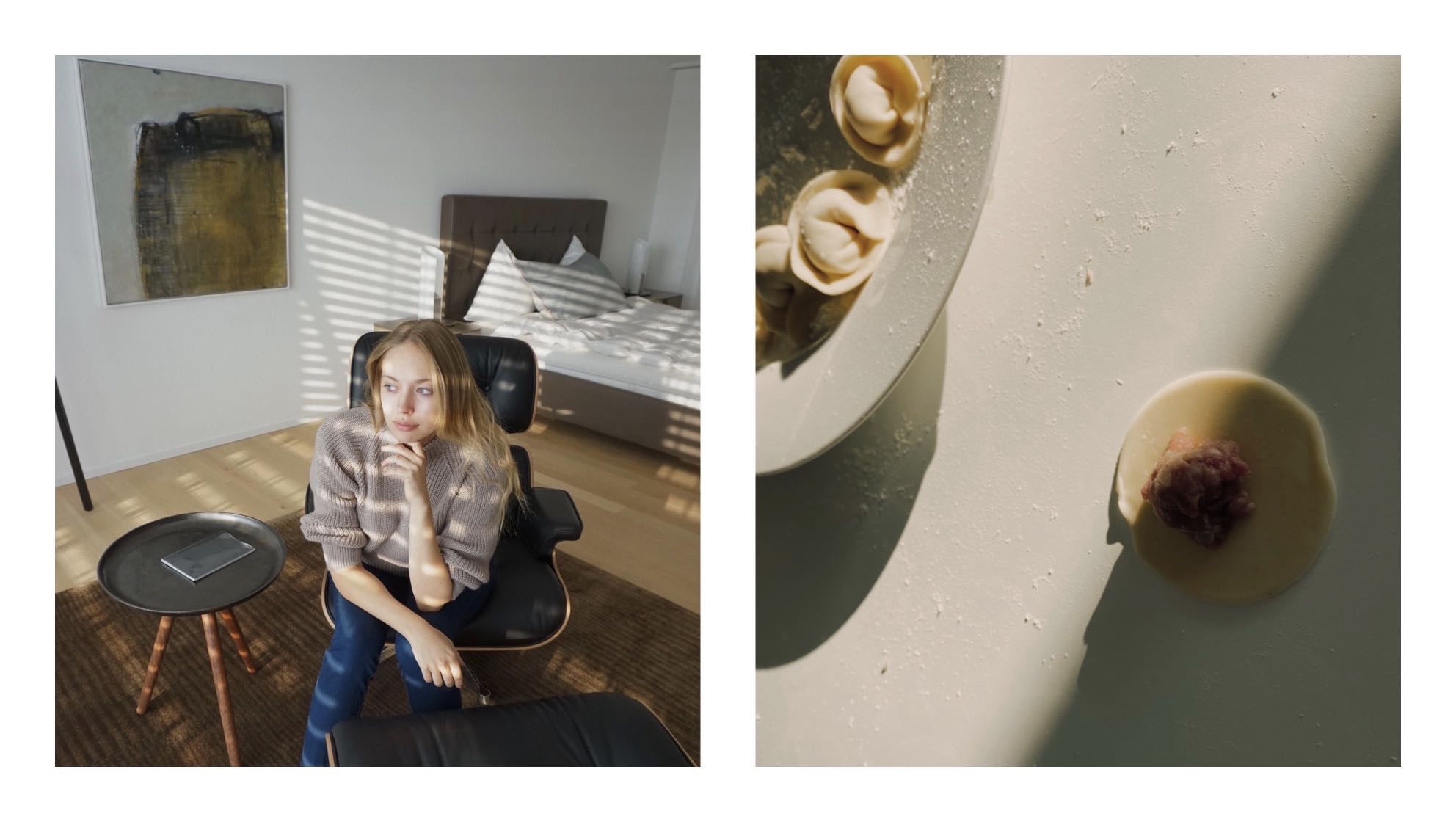 To sum up, be creative and more natural. Show your daily routine in an artistic way. If you are still not ready enough to integrate this casual-chic style in your main Instagram feed, then you could try to implement it in your stories.